https://www.egyptindependent.com/photos-cache-of-mummified-animals-including-big-cats-found-in-saqqara/
Photos: Cache of mummified animals, including big cats, found in Saqqara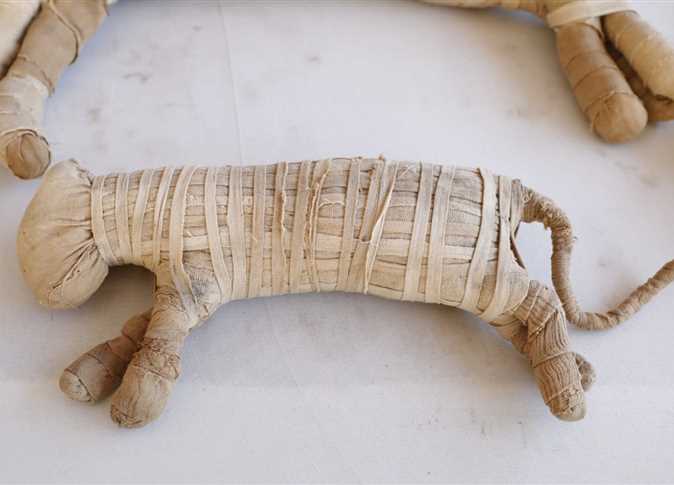 Egyptian Antiquities Minister Khaled al-Anany announced on Saturday that an Egyptian archaeological mission has uncovered a unique cache of mummified animals, including sacred birds and five big cats which preliminary studies suggest are lion cubs.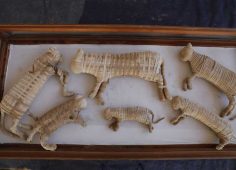 Details on the new archaeological discovery were unveiled during a press conference held on Saturday at the Bubastian cemetery of Saqqara, in the presence of some ambassadors of foreign countries, and heads of foreign archaeological missions operating in Egypt.
The cache was discovered as the mission worked on excavating a cemetery for animals, Anany said.
The results of x-rays and preliminary scientific studies conducted on two feline mummies proved with 95 percent certainty that the mummies are small lion cubs aged eight months according to close examination of their of bones, the Minister noted.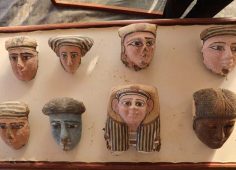 Anany added that more studies will be conducted in the coming weeks to confirm 100 percent certainty of the initial results, and will extend these studies to include the rest of the mummies to ascertain their sex and species.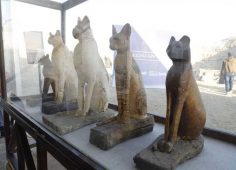 He added that if studies truly prove that these mummies are small lion cubs, it would mark the first ever time that intact lion cub mummies were discovered, as only skeletons have ever been found.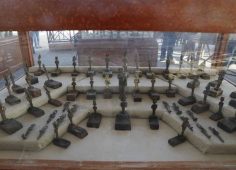 The Secretary-General of the Supreme Council of Antiquities and the head of the mission Mostafa Waziri said that a huge collection of artifacts had been discovered, which include 75 statues of cats of various sizes, and sculptures made from wood and bronze.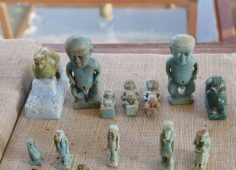 The discovery included 25 wooden boxes with covers adorned in hieroglyphic inscriptions, he added, inside of which were the cat mummies, and wood statuettes of various animals such as the mongoose, the Apis deity and small mummified crocodile remains.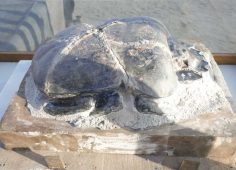 He added that a large scarab made of stone, other small scarabs made of wood and sandstone were found, alongside a statue of a distinctive wood Ibis and a set of statues of ancient Egyptian gods.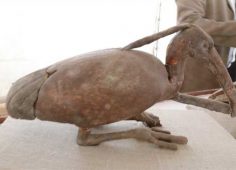 Waziri noted that the mission also found two small limestone coffins featuring Bastet, and that many cobra statues were also found.
Edited translation from Al-Masry Al-Youm
--   Sent from my Linux system.