https://www.egyptindependent.com/ministry-of-antiquities-organizes-tour-for-egyptologists/
Egyptologist Congress tours Manial Palace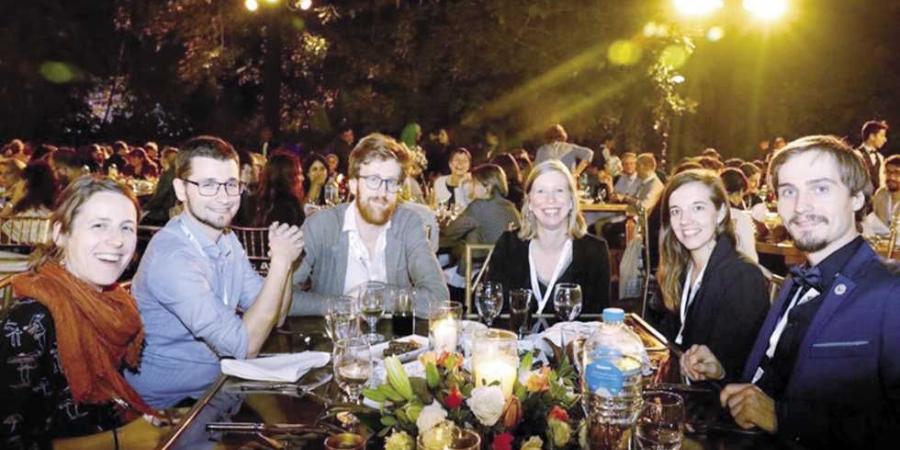 Egypt's Ministry of Antiquities organized on Tuesday a tour and a music dinner at Mohammed Ali's Manial Palace in celebration of the 12th International Congress of Egyptologists from November 3-8. The congress includes the cooperation of seven foreign archaeological institutes.
Minister of Antiquities Khaled al-Anany, Minister of Social Solidarity Ghada Wali, 600 archaeologists from 30 countries, several ambassadors and cultural counselors, and several deans of faculties of archaeology in Egyptian universities attended the tour.
Anany thanked the Egyptologists for attending the congress and uncovering the secrets of the Pharaonic civilization and emphasized the keenness of the foreign archaeological institutes in Egypt to participate with the Ministry of Antiquities in organizing the tour.
At the foot of the Pyramids of Giza, as harp melodies played, the Ministry of Antiquities celebrated on Sunday the inauguration of the congress in cooperation with the German Archaeological Institute, the French Institute for Oriental Archaeology in Cairo, the Polish Center of Mediterranean Archaeology, the Austrian Archaeological Institute, the American Research Center in Egypt, the Netherlands-Flemish Institute in Cairo, and the Swiss Archaeological Institute.
During the Sunday event Anany also honored a number of archaeologists for their contributions to Egyptology, including German archaeologist Stefan Zelden Mayo, Japanese archaeologist Sakubi Yoshimura, American archaeologist Mark Lehner and Egyptian archaeologist Zahi Hawass.
Edited translation from Al-Masry Al-Youm
--   Sent from my Linux system.