https://www.egyptindependent.com/luxor-residents-launch-campaign-against-transferring-coffins-to-gem/
Luxor residents launch campaign against transferring coffins to GEM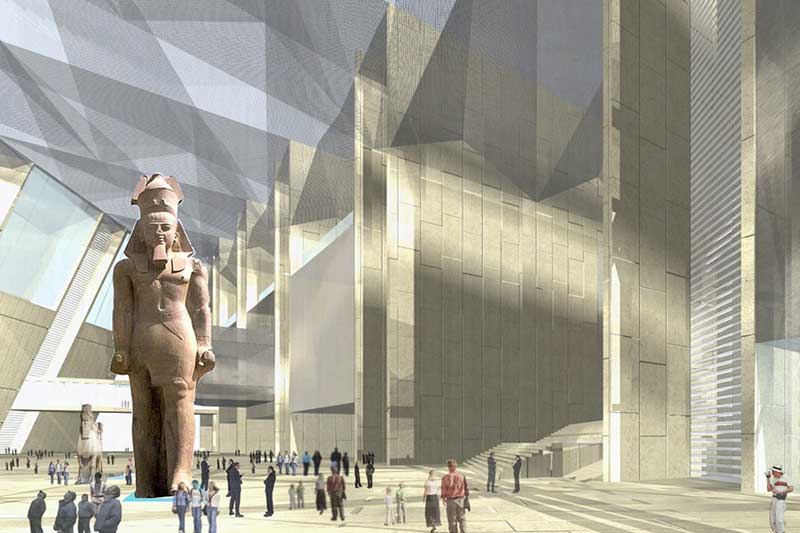 Numerous Luxor residents have launched a campaign on social media protesting the Antiquities Ministry's decision to transfer important artifacts recently discovered in Luxor to the Grand Egyptian Museum in Giza.
Thirty wooden colored coffins dating back to the 22nd Dynasty were recently discovered in the Assassif area of Luxor, with experts calling it one of the most important archaeological discoveries of the 21st Century.
During a press conference on the finding, the Antiquities Ministry announced plans to transfer the coffins to the Grand Egyptian Museum. This angered people in Luxor, who had hoped that the coffins would be displayed at the Luxor Museum which had been emptied of most of its important monuments, the majority of its pieces having been transferred to Cairo over the past few months.
Mohamed Kenawy, a member of the Chamber of Tourism in Luxor, said that this decision will negatively impact tourist visits to Luxor, and perhaps on the tourism sector in general, especially as the ministry reportedly plans to transfer even more statues, and rare and important archaeological paintings to the Grand Egyptian Museum.
This means that the Luxor Museum will be void of any pieces of historical value, he stressed.
Former Minister of Antiquities Zahi Hawass criticized the campaign, calling it "illogical". He said that placing important Luxor artifacts in the Grand Egyptian Museum would only highlight the greatness of the discovery and Luxor.
"Everybody would have agreed with this campaign if there had been a place for these coffins in the Luxor Museum. But in fact the museum cannot accommodate 30 coffins," he added.
Exhibiting the coffins at the Grand Egyptian Museum is better than placing them in Luxor Museum storage rooms, he told Al-Masry Al-Youm.
The Grand Egyptian Museum is located nearby the Giza Pyramids. Constructed on approximately 500,000 square meters, it is scheduled to be inaugurated in 2020. The upcoming museum is expected to be one of the largest museums in the world dedicated to the heritage of a single civilization housing around 100,000 artifacts from various periods of Egypt's history.
Edited translation from Al-Masry Al-Youm
--   Sent from my Linux system.