https://scoopempire.com/art-degypte-turns-al-muizz-street-into-an-open-museum-for-contemporary-art-and-its-stunning/
Art D'ÉGypte Turns Al-Mu'izz Street Into an Open Museum for Contemporary Art and It's Stunning
Three years ago, Artist and Curator Nadine Abdel Ghaffar founded the Art D'Éypte platform in an effort to juxtapose modern art to that of our ancestors. With the aim of promoting new blood and preserving Egyptian heritage, the platform set out to be a patron of both contemporary and antique artworks.
Art D'Égypte organized several exhibitions and initiatives over the years, from their highly-celebrated "Eternal Light: Something Old, Something New", in which contemporary artists got the chance to showcase their work at the Egyptian Museum in Cairo, and the awe-inspiring "Nothing Vanishes, Everything Changes" exhibition; here, the platform cooperated with the Ministry of Antiquities to bring modern art from 28 aspiring visionaries to the corners of the Alawite-era Manial Palace Museum.
This year, when Art D'Égypte decided to take to the streets of Old Cairo's Al-Mui'zz Street, they did something out-worldly, to say the least. The exhibition captured the beauty of ancient Islamic architecture juxtaposed the works of a number of prominent Egyptian contemporaries.
"The exhibition aims to promote Egypt's central role in contemporary art. The activities include art talks and training workshops", Art D'Égypte's curator, Nadine Abdel Ghaffar, said in a press release
At Al-Mui'zz Street, Art D'Égypte, along with the Ministry of Antiquities, showcased the best of what Egypt's well-established contemporary art movements had to offer while simultaneously linking it to a glorious past.
In the last two weeks of October, Old Cairo turned into an open museum for modern art, embracing new art forms in a heritage-rich setting.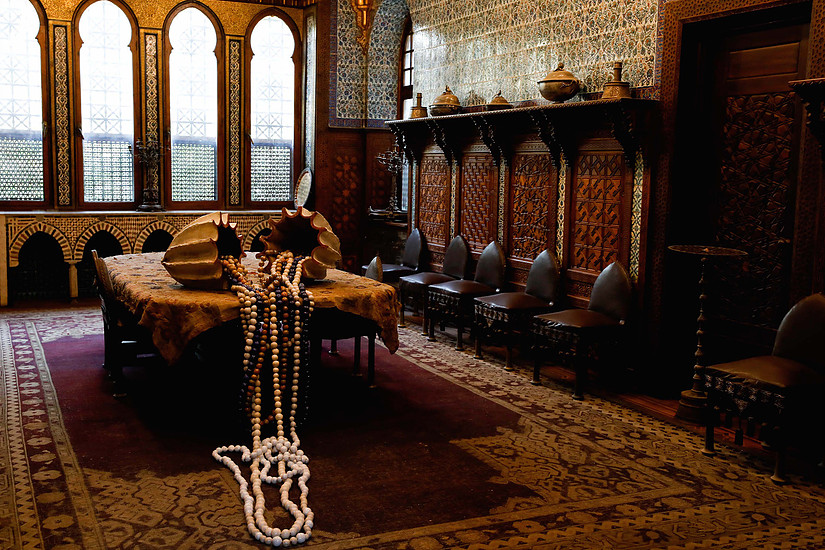 "This year, we have chosen Al Mu'izz Street, which is an open museum of a magnificent range of mosques, schools, and sebil (fountain) structures of impressive architectural designs. The event will feature an interesting mix of activities including art talks and training workshops for emerging talents, students, and art lovers," Abdel Ghaffar explained.
In their exhibitions, Art D'Égypte hopes to bring attention to a number of rising local artists through cooperations with organizations and institutions looking to promote art in Egypt. At the same time, the curators find themselves responsible for linking modern arts with Egypt's diverse cultural and historical heritage.


--   Sent from my Linux system.