https://www.egyptindependent.com/study-highlights-ancient-egypts-passion-for-dancing/
Study highlights ancient Egypt's passion for dancing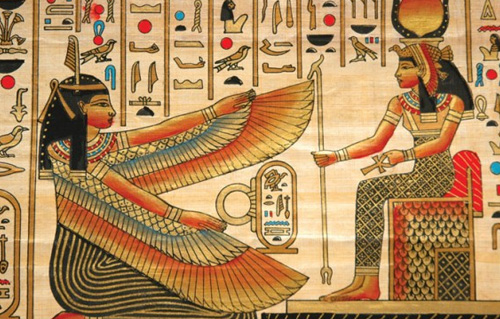 The Luxor Center for Studies, Dialogue and Development recently published a study by Egyptian researcher Wissam Daoud, which describes how dancing was a frequent part of ancient Egyptian daily life and religious activities.
In light of the upcoming International Day of Dance on April 29, the study details ancient dances such as the "Dwarf's Dance", once performed every morning besides raucous war dances which featured performers who behave as if they jumped out of the African bush.
The study also details another dance by a female group who would spin around, showcasing their agility.
Researcher Dawood stated that thousands of years ago "The Four Winds" song was the one of the first recorded dancing show, which featured acrobatic female dancers performing in the Middle Kingdom era.
The study added that there were specialized dances that were performed during burials and weddings. Quotes by Egyptologist Henrick Field within the study also describes a type of dance in which female dancers would fix their feet while moving their hands aggressively.
According to the study, some of the earliest records describing ancient Egyptian dance practices were found on temple walls at the western desert.
Photo credit: Al Ahram
--   Sent from my Linux system.