https://yellowhammernews.com/nick-saban-endorses-sen-joe-manchin-d-wv-in-tight-reelection-bid-video/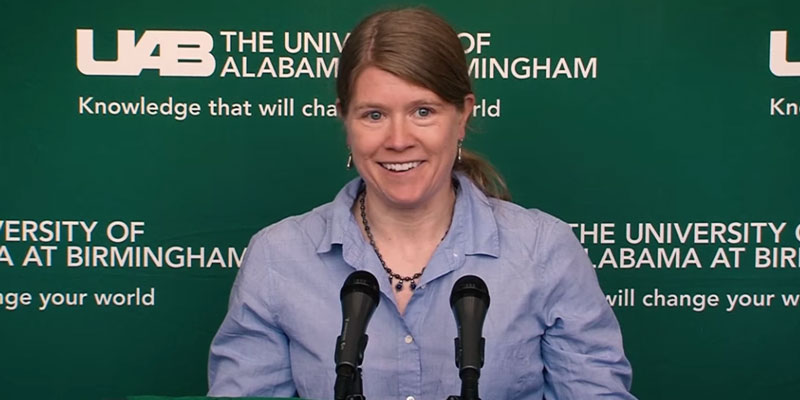 UAB archaeologist leads expedition to discover 800 Egyptian tombs
Dr. Sarah Parcak, an archaeology professor at the University of Alabama at Birmingham (UAB), recently led an expedition that discovered over 800 Egyptian tombs, according to a press release by the university.
The expedition, which was a joint venture between UAB and the Egyptian Ministry of Antiquities, revealed one of the largest sites of Middle Kingdom tombs in all of Egypt that dates back 4,000 years. The discovery was made at Lisht – the name of the ancient burial ground.
"We were able to gain insight into ancient Egyptian life from the tombs based on artifacts we found," Parcak, a professor in the UAB College of Arts and Sciences, said. "The Middle Kingdoms artifacts were looted, much like other sites we have seen. However, we learned more about the underground network of tombs that connect individuals to the afterlife."
Lisht is part of a series of excavations documenting tombs and collecting images and GPS coordinates to assemble a regional database, which is partially funded by National Geographic and intended to answers questions about ancient Egyptian life.
Parcak will be presented the 2018 Lowell Thomas award at a dinner in October at The Museum of Science in Boston. This award recognizes Parcak's groundbreaking discoveries as an Egyptologist, such as the Lisht ancient burial ground and others.
The UAB professor has been hailed as "Like a modern-day Indiana Jones" for her renowned use of satellite images to locate lost ancient sites. As a "space archaeologist," Parcack analyzes the high-resolution imagery collected by satellites in order to identify subtle changes to the Earth's surface that might signal man-made features hidden from view.
The winner of the 2016 Ted prize, Parcak's techniques have helped locate 17 potential pyramids and more than 3,100 potential forgotten settlements in Egypt alone. She has also made important discoveries in the Viking world (as seen in the PBS Nova special, Vikings Unearthed) and across the Roman Empire (as shown in the BBC documentary, Rome's Lost Empire).

In one of her several TED talks, Parcak recalled being asked about her favorite discovery.
"The answer's easy: my husband, Greg," she said.
Parcak outlined their story, "We met in Egypt on my first dig. It was my first lesson in finding unexpected, wonderful things. This began an incredible archaeological partnership. Years later, I proposed to him in front of our favorite pair statue of the Prince and Princess Rahotep and Nofret, in the Cairo Museum, dating to 4,600 years ago."
She explained her choice in proposal locations, which has a powerful meaning behind it.
"I thought if I was going to ask Greg to spend the rest of this life with me, then I should ask him in front of two people who had pledged to be together for eternity," Parcak said. "These symbols endure because when we look at them, we're looking at mirrors. They are powerful reminders that our common humanity has not changed."
She added, "Many archaeologists have devoted their lives to unraveling the mysteries of the past under hot suns and Arctic winds and in dense rainforests. Many seek. Some discover. All worship at the temple of possibility that one discovery might change history."
--   Sent from my Linux system.