https://www.egyptindependent.com/beheira-governor-to-promote-recent-archaeological-discovery/
Beheira governor to promote recent archaeological discovery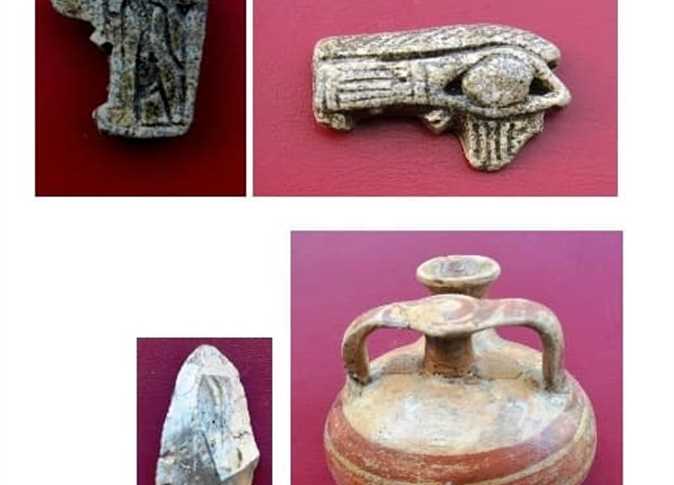 Major General Hisham Amna, governor of Beheira, announced that local authorities were mulling on the promotion for a recent archaeological discovery of a fort and two affiliated buildings on the hill of Abqaeen, dating back to the era of Ramses II.
Amna added that the archaeological discovery shows that Beheira doesn't just contain Islamic and Christian monuments in the areas of Rasheed and Wadi Natroun, but Pharaonic monuments as well.
The Antiquities Ministry announced in a statement that the Egyptian archeological expedition operating at the Abqaeen archaeological site had discovered the remains of two architectural units attached to the north-west corner of a military fortress belonging to King Ramses II.
The discovered units were used for grain storage and residential purposes.
Head of the Egyptian Antiquities Department Ayman Ashmawy said the two discovered units are complete. Each are surrounded by a square-shaped mud-brick wall separated by a rectangular courtyard and led by an observer's room on the silos and another room for the guards.
The two discovered units are made of round shaped silos built next to each other in the form of a bee hive.
During cleaning work, animal bones and fish were found inside, indicating that these silos were also used to store food.
Head of the Central Department of Lower Egypt Antiquities Nadia Khedr said that a set of kilns made of pottery were found, indicating that ancient Egyptians roasted grain to clear insects and get rid of moisture, before storing grain in silos to ensure its survival as long as possible. The mission also found a set of pottery utensils.
Khalid Farhat, Director General of the Beheira Antiquities, said the mission had previously discovered the external walls of the fortress with its pillars, the towers attached to it, and the southern gate.
Edited translation from Al-Masry Al-Youm
--   Sent from my Linux system.