https://egyptianstreets.com/2018/09/03/hundreds-of-ancient-egyptian-antiquities-feared-destroyed-in-brazil-museum-fire/
Hundreds of Ancient Egyptian Antiquities Feared Destroyed in Brazil Museum Fire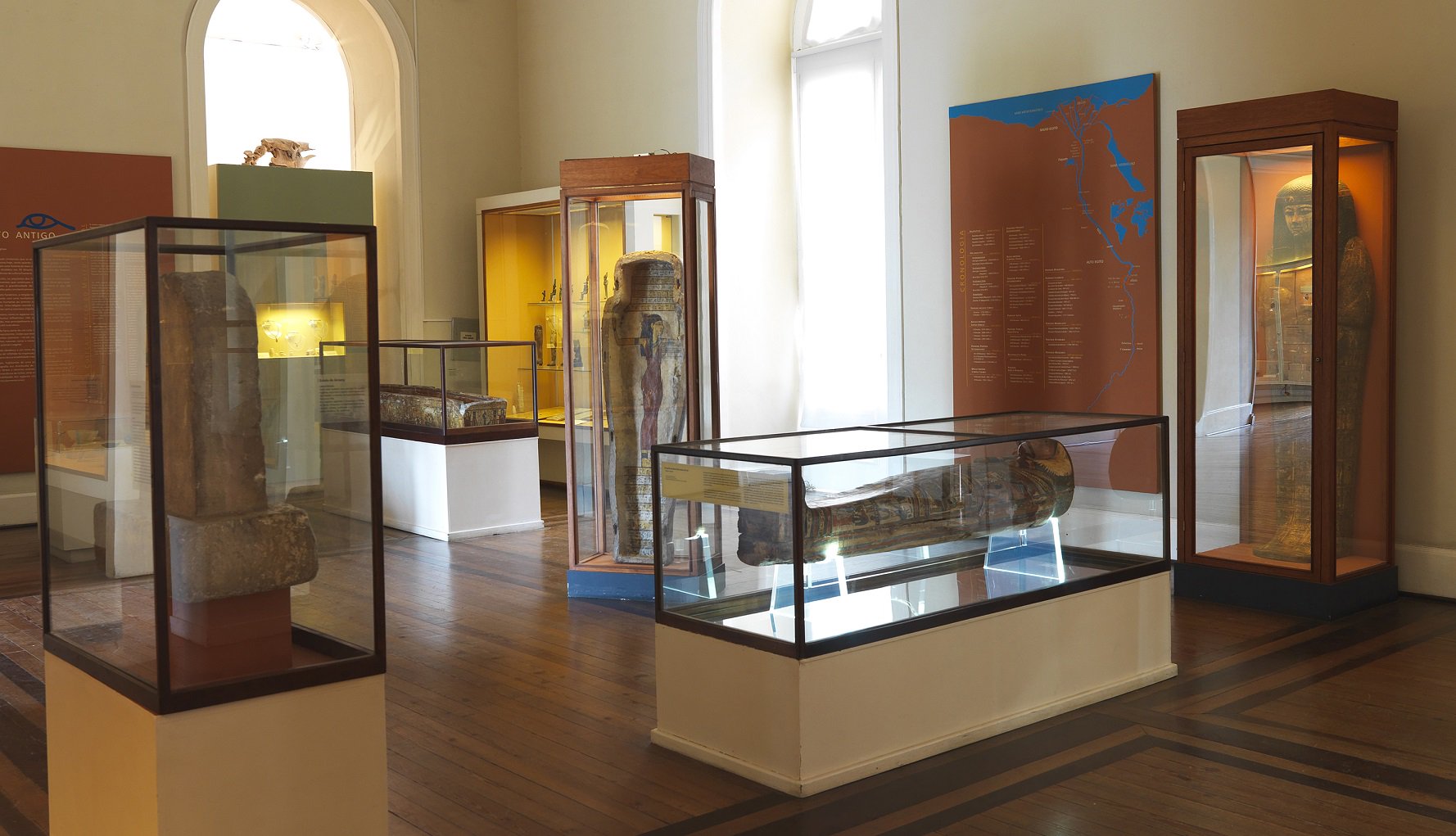 A devastating fire broke out on Sunday evening in Brazil and destroyed the 200-year old National Museum in Rio de Janeiro, which houses important artefacts from Egypt and is the oldest scientific institution in the country.
The cause of the blaze is still unknown, and no injuries have been reported.
Roberto Robaday, Rio's fire chief, told the Associated Press that the two nearest hydrants had no supplies, so water from a nearby lake was used to extinguish the fire.
He said that, by Monday morning, the fire was under control and some of the museum's pieces have been rescued, yet they are still not identified.
"It is a sad day for all Brazilians," President Michel Temer said in a tweet, "two hundred years of work, investigation, and knowledge have been lost".
The museum's collection contains 20 million items from around the world that could have been lost, including more than 700 important artefacts from ancient Egypt.
The collection began at the hands of the founder and the first ruler of the Empire of Brazil, Dom Pedro I.
One of the most important pieces in the ancient Egyptian collection is the sarcophagus of the singer Sha-Amun-en-su, which was offered as a gift by Khedive Ismail Pasha to Brazil. It has never been opened.
The museum possesses three other sarcophagi of three priests of Amun: Hori, Pestjef, and Harsiese. It also conserves a rare Egyptian mummy from the Roman period of which there are only eight similar ones worldwide, named "Princess Kherima", along with other five human mummies and other sarcophagi of animals.
On top of that, a large collection of shabtis – statues of funerary servers – is included in the collection, some of them belonging to pharaoh Seti I excavated from his tomb at the Valley of Kings. There are also fragments of masks, jewels, statues of deities, and funerary cones.
The museum was also home to important artefacts of the indigenous peoples of the Americas before Europeans set foot on the continent, including textile fragments, featherwork and Andean mummies (groups of Peru, Bolivia, Chile and Argentina).
It housed the important remains of Luzia, the 12,000 year-old skeleton of the oldest human remains found in the region.
In an interview with Brazil's TV Globo, the museum's director described it as a "cultural tragedy".
--   Sent from my Linux system.