https://www.egyptindependent.com/egypts-tourism-ministry-approves-3-year-pharaonic-exhibition-abroad/
Egypt's Tourism Ministry approves 3-year pharaonic exhibition abroad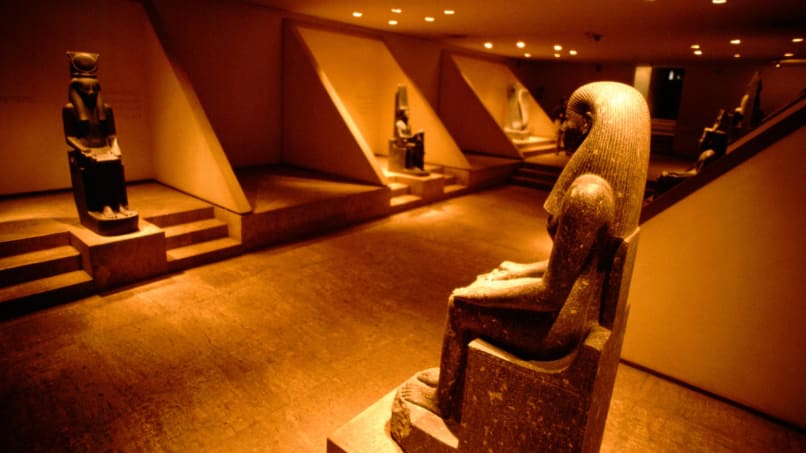 Egypt's Ministry of Tourism and Antiquities has approved a foreign exhibition that will last for more than three years, from November 2021 to January 2025, Hussein Duqail, a researcher specializing in Greek and Roman Antiquities confirmed.
The exhibit, titled "Ramses and the Pharaohs' Gold", is to be held in five cities in the US, the UK, and France.
The exhibit's collection will be showcased at the Houston Museum of Natural Sciences in Houston, Texas, the De Young Museum in San Francisco, California, the Castle Hall in Boston, Massachusetts, the London Exhibition Hall in the British capital, London, and in La Felette Hall in Paris, according to Duqail.
A similar has exhibit already been held at Germany's Völklinger Hütte Museum.
Ancient Egyptians believed that they could become immortal by using gold, which inspired the exhibit's theme.
The exhibition will show the most prominent and unique historical Pharaonic holdings.
Among the 170 archaeological collections in the collection is the statue of Khafre, from the Old Kingdom (2522-2496 BC), which is the oldest known statue of the king made of pure gold. The statue was displayed for the first time to the public during the exhibit's time in Germany.
The second artifact is a ring from the Eighteenth Dynasty (1350-1333 BC) bearing an inscription of the image of Queen Nefertiti.
The ring was not made to adorn a pharaoh. Rather, its significance for ancient Egyptians lay in the symbolic and religious value of gold as a material, as they believed that the funeral items made of gold would remain immortal.
There is also a necklace, made of gold and rough beads, dating back to 1550 BC. It is is a prime example of fine and detailed ancient Egyptian craftsmanship. The necklace was worn by royalty and served as a symbol of protection or luck.
Another necklace is from the era of Ramses VI (1140 – 1132 BC). It consists of double rows of gold beads, beads, and lapis lazuli. At the end of it hangs an eagle made of gold. According to the ancient Pharaonic belief, this chain guarantees the protection of the gods.
Furthermore, viewers will get a chance to see Hathor, the goddess of love and beauty according to the Pharaonic belief. She is sometimes depicted in the form of a woman and at other times in the form of a cow showing the sun between its horns. Hathor protected and breastfed Horus, the son of Isis, as she was his mother-in-law.
The vast collection also includes a thousand-year-old perfume and many gold coins.
Despite the impact of the coronavirus pandemic on global tourism, the Ministry of Tourism and Antiquities is determined to revitalize tourism in Egypt.
Duqail remains positive, pointing out that Egypt's diverse tourism industry, which includes archaeological sites, museums, and beaches, will bring inbound tourism to the country.