https://egyptindependent.com/video-egypts-oldest-pyramid-opens-in-2020-for-first-time/
Video: Egypt's oldest pyramid opens in 2020 for first time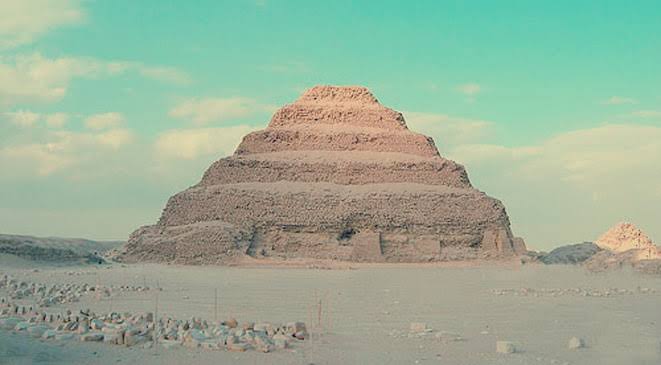 The Secretary-General of the Supreme Council of Antiquities Mostafa Waziri announced that the Pyramid of Djoser, one of Egypt's oldest pyramids, is set to open in the first quarter of 2020, following the finalization of the restoration work.
This step comes as part of the Ministry of Tourism and Antiquities' plan to protect and revive Egypt's historical locations.
Waziri made the announcement during his tour of the area to inspect the restoration work done there, including the recently renovated paths leading to the ancient Djoser pyramid, the internal corners leading to the burial well and the tomb.
"This is one of the most important projects that have been implemented by the Ministry because it is the world's oldest pyramid," Waziri said, adding that the restoration work first launched in 2006, stopped in 2011 and resumed in 2013.
The chairperson of the Projects Sector at the Ministry of Tourism and Antiquities Waad Abul Ela stated that refurbishments included restoring the pyramid's external façade, fixing rickety stones, restoring the steps at the southern and eastern entrance and the preparation of the pyramid's internal corners.
"The scriptures on top of the tomb entrance is very important," prominent Egyptologist Zahi Hawass previously told CCTV Video Agency, adding that this demonstrates the importance of the statues of the pharaoh Djoser.
Djoser was highly respected in the royal family, Hawass added, explaining that the tomb was built to commemorate him alongside his son and grandson as well.  
Moreover, a new lighting system is currently being installed to prepare for the eagerly anticipated opening.
The Egyptian government hired British engineers to work on all of the six-step pyramid's necessary renovations.
Anani previously underscored the importance of the pyramid, which took years of restoration work.
Cintec Managing Director Peter James previously told Daily Mail in 2011 that "The Step Pyramid project was of particular importance to us as the entire structure could have been destroyed at any point, due to the damage on the ceiling and roof caused by the earthquake."
The pyramid was established as the tomb of the Pharaoh Djoser in the third Dynasty, 4,700 years ago.
Video credit: CCTV Video Agency
--   Sent from my Linux system.