https://egyptindependent.com/tourism-and-antiquities-minister-reveals-grand-egyptian-museums-ticket-prices/
Tourism and Antiquities Minister reveals Grand Egyptian Museum's ticket prices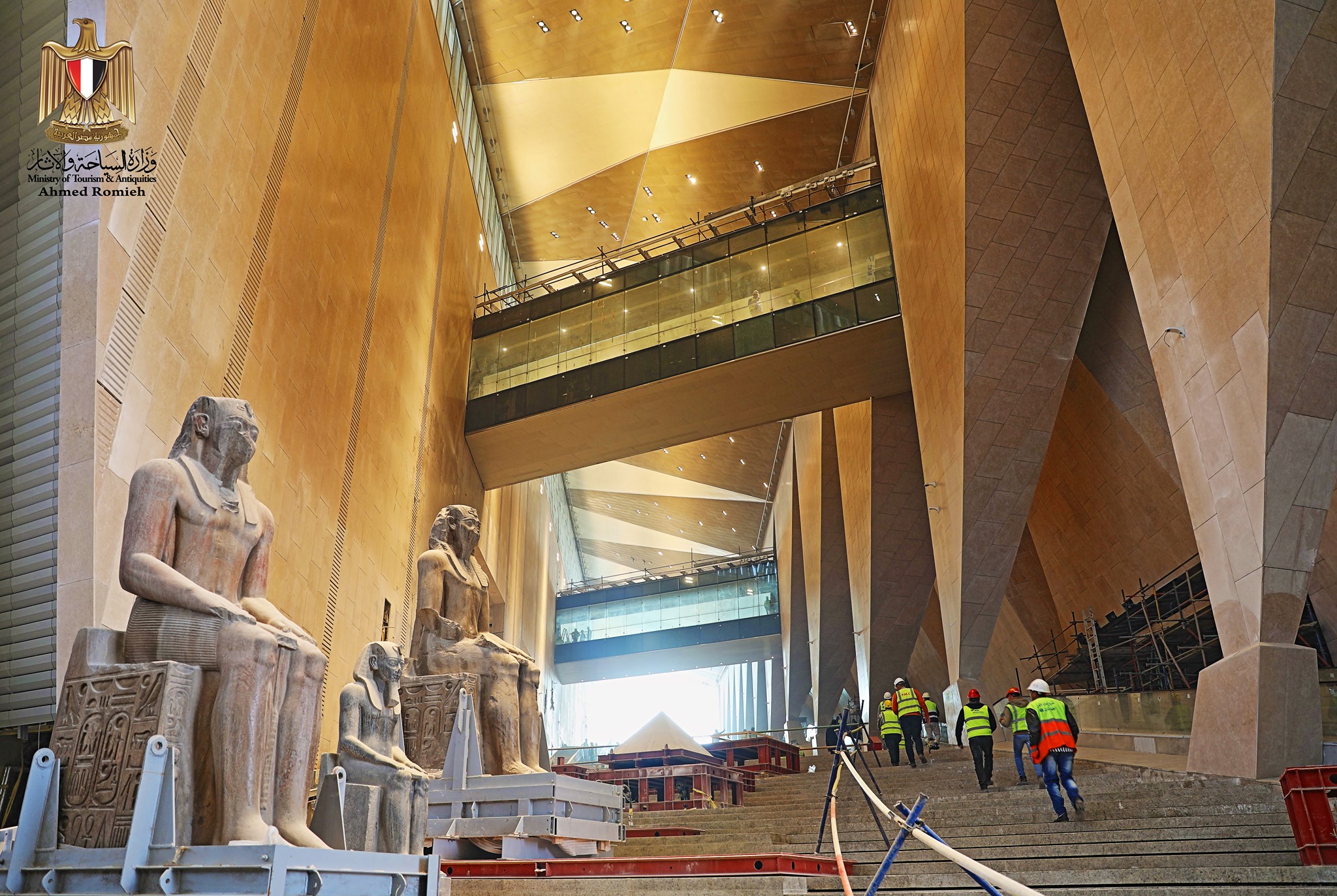 The Minister of Tourism and Antiquities Khaled al-Anany revealed the ticket prices for the Grand Egyptian Museum (GEM), set to kick off by the end of 2020, while also discussing several of the services in the archaeological museum – expected to be one of the largest in the world.
During a phone interview with TV presenter Amr Adib on his program Al-Hekaya (The Story) on the MBC Misr Channel, Anany said that the entrance ticket will be LE400 for foreign visitors, LE200 for foreign students, LE60 for Egyptian visitors and LE30 for Egyptian students.
The museum will also feature several entertainment hubs including restaurants, theaters, and more.
Anany pointed to the collaborations between the GEM and different countries, offering highly-professional management facilities. He especially emphasized the Egyptian-French and Egyptian-American cooperation, dedicated to bringing the best management services.
The museum's chairperson and entire staff are still Egyptians, however, with Anany explaining that "The one to open the antiquities warehouse is an Egyptian employee from the Ministry of Tourism and Antiquities, while the ministry's police are responsible for securing the museum."
The museum's security system also monitors the number of visits paid by every visitor to the museum and when they last visited.
The GEM will contain the world's largest antiquities collection belonging to a single culture's heritage, with Anany stating that other museums across the world display artifacts from various cultures.
Constructed on approximately 500,000 square meters, the mega museum is located nearby the Giza Pyramids.
Anany said that while London had exhibited 150 items from among the Tutankhamun's findings excavated by Howard Carter in 1922, during its temporary exhibition in Saatchi Gallery starting November 2019 where nearly 300,000 tickets have been sold, the Grand Egyptian Museum is set to host 5,000 from Tutankhamun's collection –  2,000 being showcased for the first ever time.
The GEM's General Manager Tarek Tawfik said in a previous interview with The Art Newspaper that the GEM accommodates two 7,000 sqm galleries dedicated to the Pharaoh's lifestyle; how he lived, dressed and ate in addition to the complete collection of his belongings.
All hotels in the museum's area are currently undergoing a comprehensive renovation process to prepare for accommodating tourists visiting the museum. All streets leading to the GEM including the ring road have been developed to facilitate reaching the museum, while the Fayoum road will expand four times to fit the capacity for cars heading there.
Construction of the museum first began in 2006 but slowed down due to the outbreak of the January 25th revolution, and is anticipated to finally launch in 2020.
Leaders will be invited from different countries around the globe to attend the museum's eagerly-awaited opening ceremony
--   Sent from my Linux system.