https://egyptindependent.com/former-italian-diplomat-receives-15-year-sentence-for-smuggling-egyptian-artifacts/
Former Italian diplomat receives 15-year sentence for smuggling Egyptian artifacts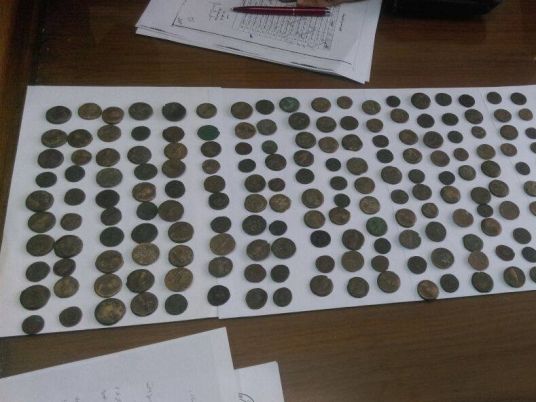 The Cairo Criminal Court on Tuesday granted the former honorary consul for Italy, Ladislav Otakar Skakal, a 15-year-sentence in absentia on charges of smuggling Egyptian antiquities to Italy.
Skakal is accused of smuggling nearly 22,000 artifacts from Alexandria to Italy in 2017, according to a previously released statement by Egypt's public prosecutor on September 2019, when Egypt notified the Interpol that the former Italian official should be added to their red notice.
The brother of former Finance Minister Youssef Boutros Ghali was found to have assisted Skalal in the smuggling.
Egyptian Attorney General Nabil Sadek officially announced the arrival of the smuggled antiquities at Cairo Airport on July 2019.
In 2018, the Egyptian Public Prosecution recognized the presence of Egyptian antiquities seized in the Italian city Salerno. Sadek accordingly ordered widespread investigations regarding these seizures.
Sadek then requested the Ministry of Antiquities send a team of archaeologists to Italy to examine the smuggled antiquities. Sadek and the General Secretary of the Supreme Council of Antiquities accompanied the investigating team to Italy.
Confirming that the antiquities were Egyptian originals, investigations revealed 195 small pieces were found, in addition to 21,660 ancient metal coins.
Egypt's public prosecution immediately informed the Italian authorities that Egypt has the full right to seize these smuggled antiquities.
Thanks to the Egyptian Ministry of Foreign Affairs and the Egyptian embassy in Rome, the Italian authorities instantly accepted the Egyptian prosecution's appeal.
Along with a team from the Egyptian prosecution, a group of experts were directed to Italy to legally obtain the antiquities from Salerno and return them to Egypt, where the pieces are to be exhibited in the long-awaited Grand Egyptian Museum
--   Sent from my Linux system.