https://egyptindependent.com/video-egypt-launches-virtual-tour-of-wahti-tomb/
Video: Egypt launches virtual tour of Wahti Tomb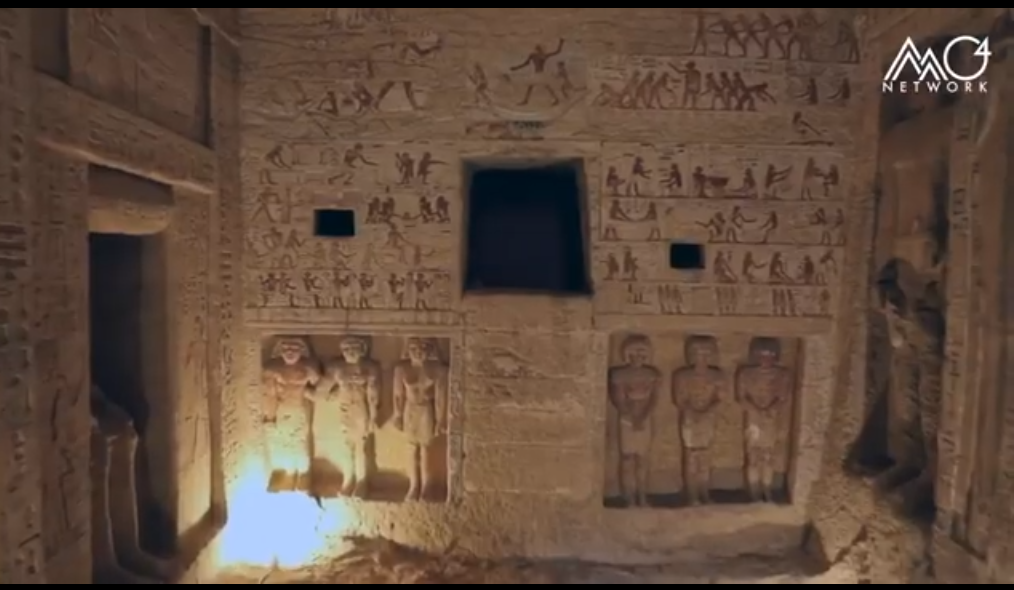 Egypt's Ministry of Tourism and Antiquities on Saturday launched a virtual tour of the Tomb of Wahti in Saqqara on its official website and social media accounts (
Facebook
,
Instagram
,
Twitter
and
Experience Egypt
).
"In celebration of UNESCO's #WorldHeritageDay, Minister of Tourism and Antiquities Khalid al-Anany takes us into
the awe-inspiring tomb of Wahti in Saqqara
. Uncovered in 2018, it is considered one of the most important discoveries of the decade," a statement from the ministry said.
"The tomb belonged to a fifth dynasty high priest of 'purification', making it an especially apt and timely reminder that cleansing and protecting that which we hold dear is an innate human desire that stretches back through millennia", it added.
The ministry released on April 10 the second installment in a series of virtual and guided video tours of a wide array of museums and archaeological sites around Egypt.
This initiative, which has been recently launched under the slogan "Experience Egypt from Home. Stay Home. Stay Safe", aims to enable people worldwide to embark on a journey through the ancient Egyptian civilization during their home confinement, within the precautionary measures taken to fight the coronavirus (COVID-19) outbreak.
--   Sent from my Linux system.