https://egyptindependent.com/egypt-to-restore-aswan-museum-in-elephantine-island/
Egypt to restore Aswan Museum in Elephantine Island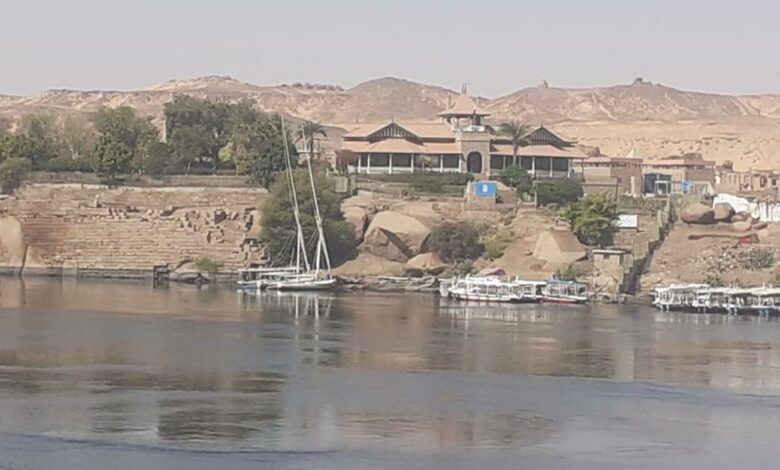 The Ministry of Tourism and Antiquities has started preparations for the necessary studies to start a project to restore and redevelop  the Aswan Museum in Elephantine Island.
Aswan Museum was established in 1898 in the eastern part of Elephantine Island, where it was initially designed to be a resting place for the English engineer Sir William Willcocks, who designed the first Aswan Dan. After the completion of this project in 1912, the building was converted into a museum and officially opened in 1917.
This museum is one of the most important and oldest regional museums in Egypt; between 1991 and 1993 a part attached to the museum building (annex) was built to include the excavations of the German mission working on the site.
The preparations for opening follow a closure of more than ten years.
A statement by the Ministry of Tourism and Antiquities said that this project will not be limited to the restoration of the building only, but will include the development of the museum display scenario, the general site and the garden surrounding the museum.
Developments will also include the service system within the museum and the public site around it.
The statement added that the Museum's Display Scenario Committee has inspected the museum to determine its current condition; currently the work to select the pieces will be displayed and amongst the chosen pieces are large in size.
The most important archaeological discoveries in Aswan and the history are an important part of the history of Aswan and of ancient Egypt.
The transfer from the archaeological site will be from Aswan, Kom Ombo, and the Egyptian Museum in Tahrir.
The restoration will include the development of the museum display in the annex, which is the building currently open to visitors.
Artifacts discovered by the German archaeological missions' work on Elephantine Island since 1969 until now will also be on display.
--   Sent from my Linux system.