https://www.egyptindependent.com/egypt-begins-moving-luxor-sphinxes-to-tahrir-square/
Egypt begins moving Luxor sphinxes to Tahrir Square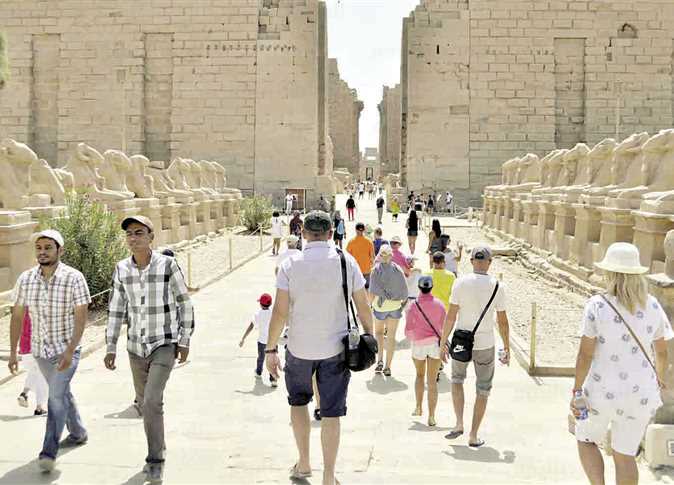 Egypt's Antiquities Ministry on Friday has begun moving four of the sphinxes in Luxor's Karnak Temple, relocating them to Tahrir Square.
Prime Minister Mostafa Madbouly instructed that a specific timetable be drawn up to complete Tahrir Square's developmental work – which includes decorations such as a pharaonic obelisk and the four sphinxes.
A source in the Antiquities Ministry said that the sphinxes to be moved were among a group of 60 located behind the first edifice of the temple. These sphinxes are not among the ones on Luxor's Avenue of Sphinxes linking the Luxor and Karnak temples, which the Ministry is working to renovate its tourist walkway.
The move was met with resentment in Luxor among tourist and archaeological circles however, as it was believed to be stripping Luxor of its heritage.
A member of the Chamber of Tourism and Travel Companies in Luxor, Mohamed Qenawy,  said that relocating the sphinxes and other statues will negatively impact visits to Luxor.
He also warned of the risks of gathering all these artifacts in one place, as it makes them more vulnerable to loss and damage.
The director of the Luxor Center for Studies, Dialogue and Development Mohamed Abo Saleh urged the Antiquities Ministry to review its decision.
The transfer of 122 items, including some of Tutankhamun's holdings, from Luxor's museums and temples over the past year has angered the city's residents, he said, as they were eager to create a museum in the city that would accommodate new archaeological discoveries, instead of clearing Luxor from its antiquities.
Informed sources in the city said that some royal statues will also be transferred to the Grand Egyptian Museum during the coming period, including some statues from the Luxor Temple cache discovered in 1989.
Edited translation from Al-Masry Al-Youm
--   Sent from my Linux system.