https://www.sciencenews.org/article/ancient-egyptians-head-cones
Archaeologists have finally found ancient Egyptian wax head cones
The mysterious headgear appears often in art dating from around 3,550 to 2,000 years ago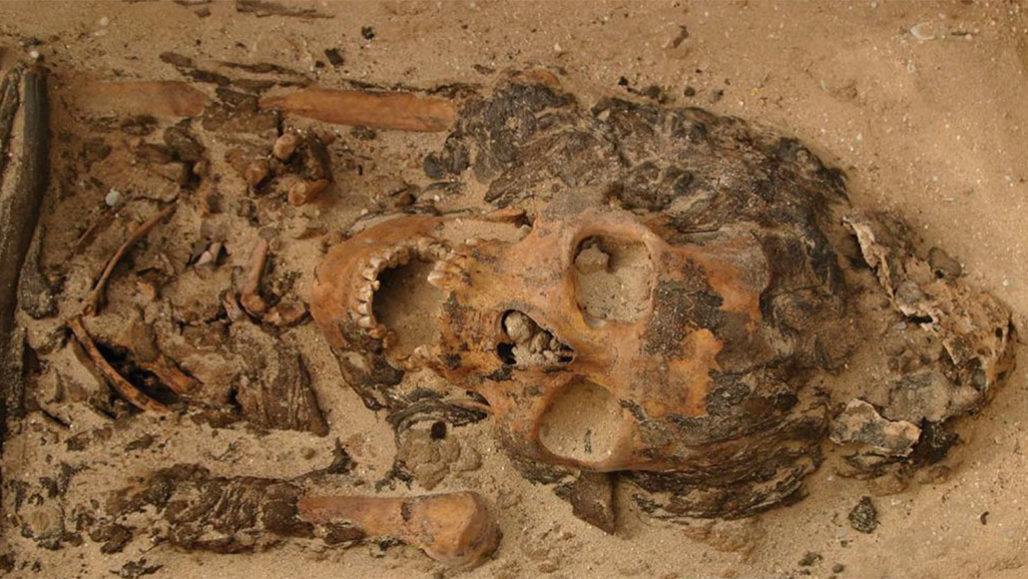 Long before extraterrestrial Coneheads in Saturday Night Live skits claimed to have come from France, real-life cone heads existed in Egypt.
Prominent people wearing cone-shaped headgear appear frequently in Egyptian art dating from around 3,550 to 2,000 years ago. But none of those cones have ever been found, until now. Archaeologists report unearthing two such headpieces at the ancient Egyptian city of Amarna.
Built by the pharaoh Akhenaten and occupied from around 1347 B.C. to 1332 B.C., Amarna contains thousands of graves of ordinary people. Excavated skeletons of two people were topped by remnants of head cones, archaeologist Anna Stevens of Monash University in Melbourne, Australia, and colleagues report in the December Antiquity. One cone adorned the skeleton of a woman in her 20s. The other was atop the skeleton of a 15- to 20-year-old of undetermined sex.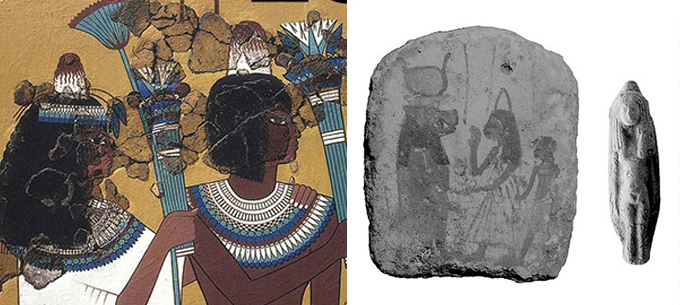 Scientists expected that graves of social elites would yield the first head cones, Stevens says. "But the most surprising thing is that these objects turned up at all." Some scholars have argued that head cones existed only as artistic devices, not real objects.
Portable infrared and X-ray machines determined that the cones were hollow and made of wax, probably beeswax. Although some investigators have speculated that head cones contained animal fat or wax scented with a substance such as tree resin, the Amarna finds contain no fat traces or perfume. Any perfume originally in the two head cones likely evaporated, Stevens says. Names and occupations of the cone-topped Amarna individuals, as well as the meanings attached to such headgear, are unknown. Stevens suspects that the head cones found at Amarna were believed to provide spiritual assistance in the afterlife. 
--   Sent from my Linux system.