https://www.egyptindependent.com/president-sisi-inaugurates-sharm-el-sheikh-museum/
President Sisi inaugurates Sharm el-Sheikh Museum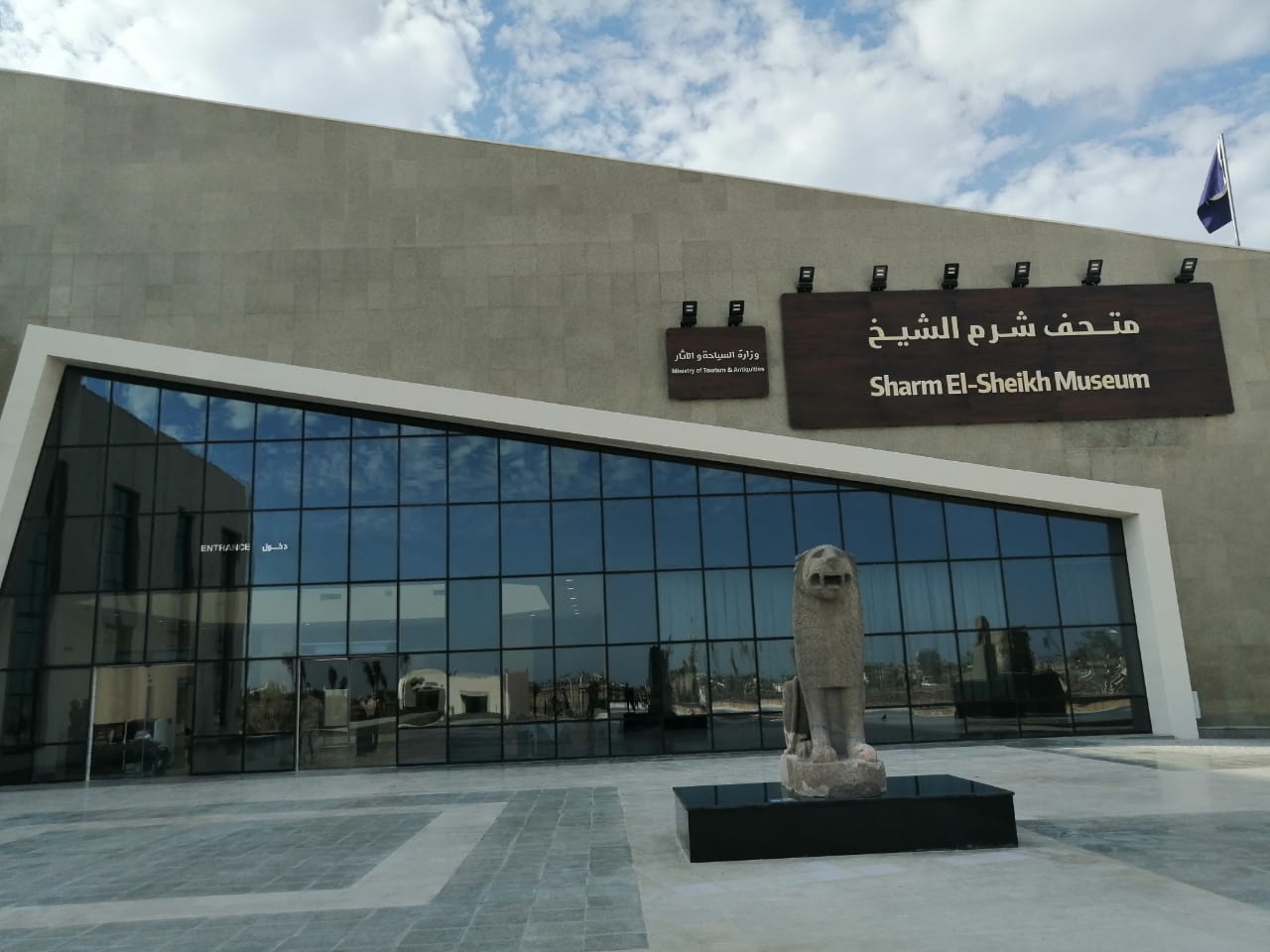 Egyptian President Abdel Fattah al-Sisi on Saturday inaugurated the Sharm el-Sheikh Museum, in the presence of Saudi Prince Fahd bin Sultan.
Sisi inspected the museum's galleries and halls accompanied by the Saudi Prince and the Minister of Tourism and Antiquities Khaled al-Anany.
The head of the Museums Sector at the Ministry of Tourism and Antiquities, Moamen Othman, said that the Sharm el-Sheikh Museum displays about 5,200 carefully selected artifacts revealing different aspects of Egyptian civilization.
Ticket prices are LE40 for Egyptian visitors, LE20 for Egyptian students, LE200 for foreign tourists, and LE100 for foreign students, Othman added.
Regarding the opening times of the museum, he explained that the Sharm el-Sheikh Museum is open all days from 10 am to one pm in the morning and from five pm to 11 pm in the evening.
This schedule, he said, provides an opportunity for tourists to enjoy the picturesque beaches of the city, practice fun water sports in the morning, and visit the museum at night to learn about ancient Egyptian civilization – all part of the ministry's policy of integrating beach tourism with cultural tourism.
The Ministry of Tourism and Antiquities had previously resumed construction work on the museum in Sharm el-Sheikh in September 2018, following the project's suspension for eight years due to lack of funding.
The museum will also feature an exhibit on wildlife and for the first time will highlight ancient Egyptian care for various animals, such as birds, reptiles and insects.
Last year, the head of the Projects Sector at Egypt's Antiquities Ministry, Waad Abul-Ela announced that the Sharm el-Sheikh Museum will cost a total of LE1.2 billion for both the first and second phases.
--   Sent from my Linux system.