https://www.egyptindependent.com/gem-opens-with-10-day-festival-debut-of-opera-tutankhamun-egyptologist/
GEM opens with 10-day festival debut of Opera Tutankhamun: Egyptologist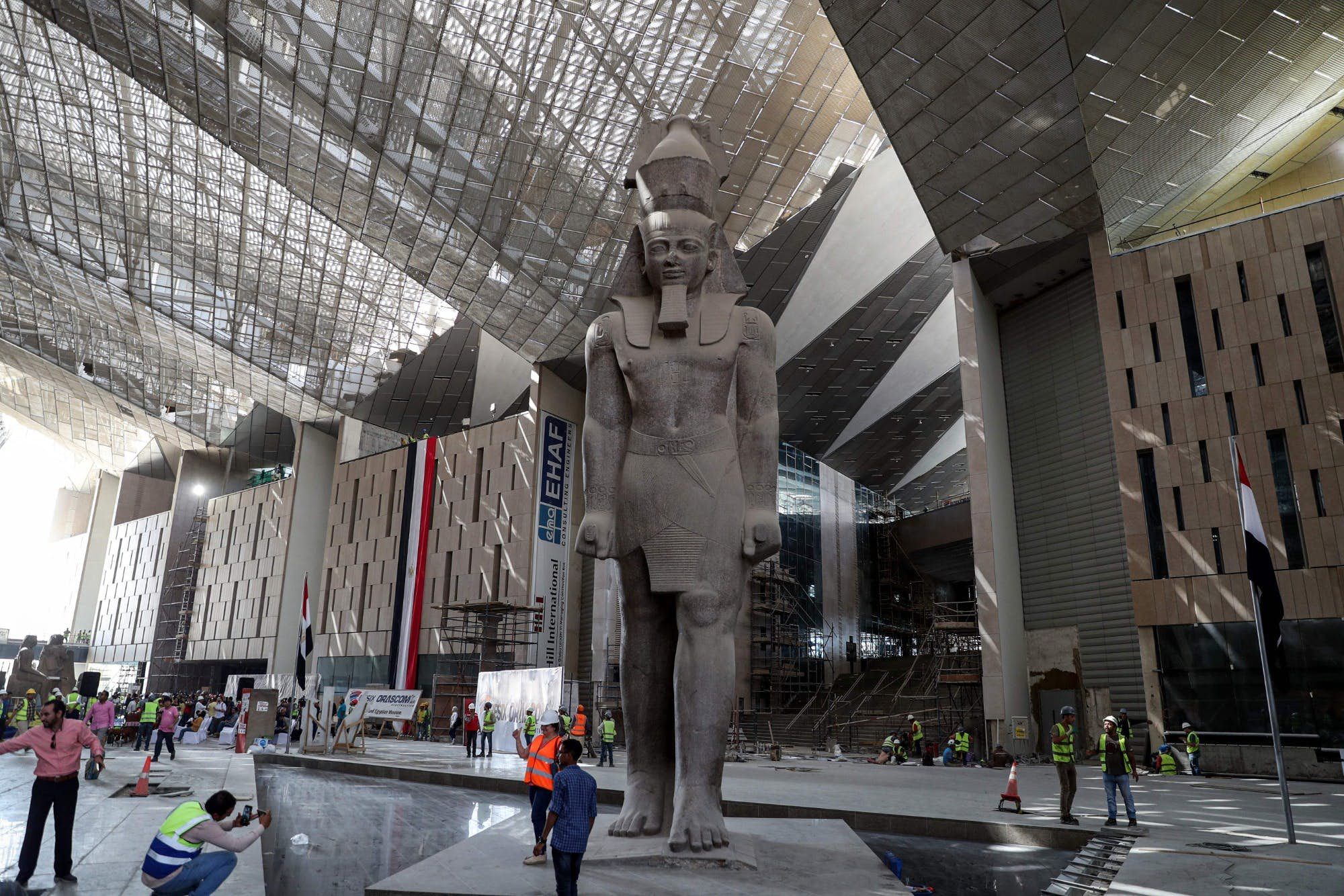 Professor of Egyptology Ahmed Badran announced that the inauguration of the Grand Egyptian Museum is slated for November, and will witness the grand debut of the Opera Tutankhamun.
During a phone-in with TeN satellite channel, Badran said that the opening ceremony has been assigned to an international company specialized in organizing cultural events, and the opening will last over ten days.
The opening ceremony will be accompanied by cultural segments, including the debut of Opera Tutankhamun, which is written by Zahi Hawass, to be played in the Egyptian Opera House before the opening of the museum, he said.
The museum was supposed to open during November 2020, he said, but was postponed due to the coronavirus pandemic.
"For the first time in history, the complete collection of Tutankhamun will be displayed in one place, which is the Grand Egyptian Museum, as it was previously distributed between the Military Museum in the Citadel, the Egyptian Museum in Tahrir, and the Luxor Museum," he proclaimed.
Badran stated that the expansion of the museum's halls helps display the complete archaeological collections in one place.
Regarding visitation times, he explained: "The visitor has more than one option, the first is when they do not have enough time and takes a short tour through the short path to see the most important civilizational stages in ancient Egypt. If they have the time, they can takes the longer path where a visitor needs seven visits to finish all parts of the Grand Egyptian Museum."
Constructed on an area of approximately 500,000 square meters, the GEM is located just two kilometers from the pyramids of Giza, and will house the world's largest antiquities collection belonging to a single culture's heritage.
The GEM is set to showcase 5,000 relics from Tutankhamun's collection as well — including 2,000 artifacts that will be displayed for the first time.
--   Sent from my Linux system.