https://www.theguardian.com/world/2022/may/26/former-louvre-head-jean-luc-martinez-charged-egyptian-antiquities-trafficking-case
Former head of Louvre charged in Egyptian artefacts trafficking case
Jean-Luc Martinez is accused of conspiring to hide origin of works taken out of Egypt during Arab spring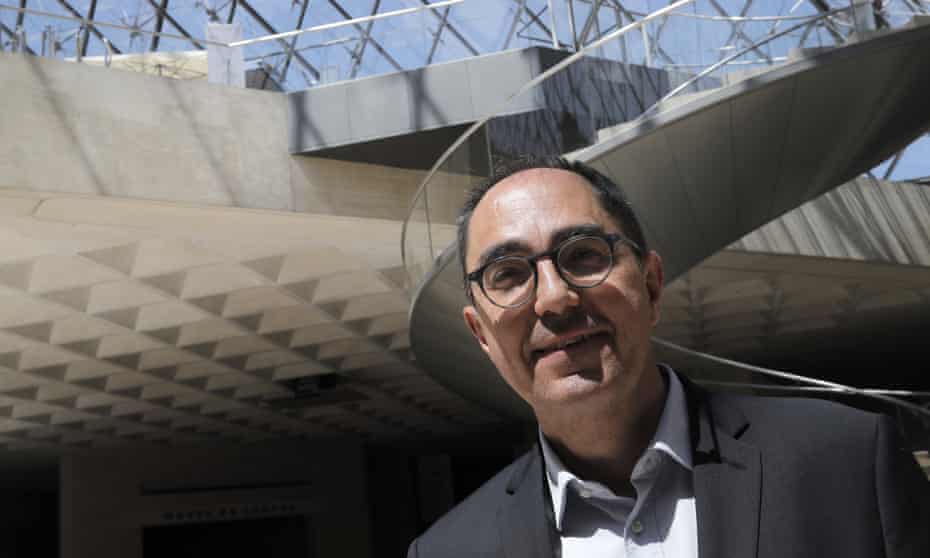 Thu 26 May 2022 11.17 EDT

Last modified on Thu 26 May 2022 11.39 EDT
The former president of the Louvre museum in Paris has been charged with conspiring to hide the origin of archaeological treasures that may have been taken out of Egypt during the Arab spring uprisings, in a case that has shocked the world of antiquities.
Jean-Luc Martinez was charged this week after he was taken in by police for questioning, a French judicial source told Agence France-Presse. Martinez ran the Paris Louvre, the most visited museum in the world, from 2013-21.
Martinez, who stepped down as the Louvre's president last year, serves as an ambassador for international cooperation in the field of heritage. The case threatens to embarrass the French culture ministry and ministry for foreign affairs.
Two French specialists in Egyptian art were also questioned this week but released without charge.
The case was opened in July 2018, two years after the Louvre Abu Dhabi bought a rare pink granite stele depicting the pharaoh Tutankhamun and four other ancient works for €8m (£6.8m).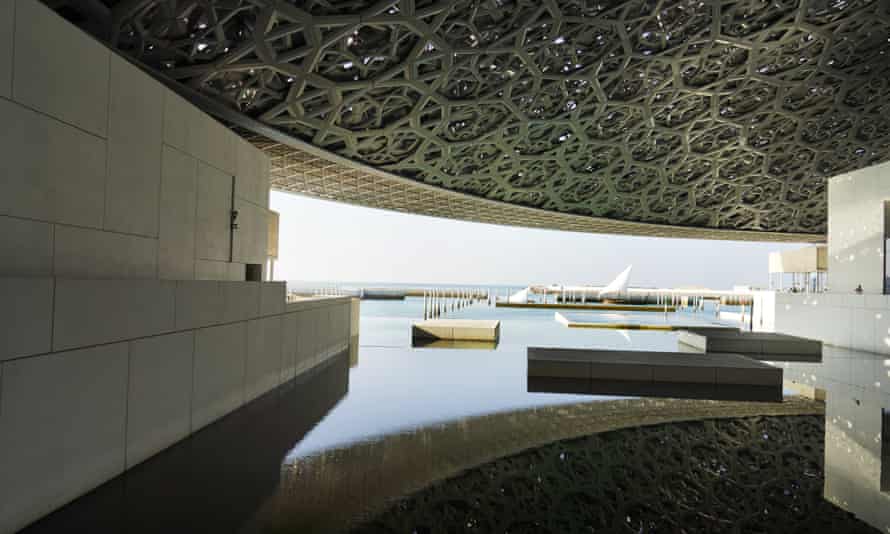 Martinez has been charged with complicity in fraud and "concealing the origin of criminally obtained works by false endorsement", a judicial source confirmed to AFP. A report in Le Canard enchaîné (the Chained Duck) investigative weekly said this could have involved turning a blind eye to fake certificates of origin for the pieces, a fraud thought to involve several other art experts.
Martinez has been charged with complicity in fraud and "concealing the origin of criminally obtained works by false endorsement", a judicial source confirmed to AFP.
Martinez previously told The Art Newspaper that he denies any wrongdoing.
The German-Lebanese gallery owner who brokered the sale was arrested in Hamburg in March and extradited to Paris for questioning in the case.
French investigators suspect that hundreds of artefacts were pillaged during the Arab spring protests that engulfed several Middle Eastern countries in the early 2010s. These were then believed to have been sold to galleries and museums that did not ask too many questions about previous ownership, nor look closely enough at potential incoherences in the works' certificates of origin.
Several countries are thought to have been affected by artefacts being pillaged, including Egypt, Libya, Yemen and Syria.
Another prized Egyptian work, the gilded coffin of the priest Nedjemankh, which was bought by the Metropolitan Museum of Art in New York in 2017, was at the centre of a separate inquiry by New York prosecutors. Afterwards the Met said it had been the victim of false statements and fake documentation, and that the coffin would be returned to Egypt.
… we have a small favour to ask. Tens of millions have placed their trust in the Guardian's fearless journalism since we started publishing 200 years ago, turning to us in moments of crisis, uncertainty, solidarity and hope. More than 1.5 million supporters, from 180 countries, now power us financially – keeping us open to all, and fiercely independent.
Unlike many others, the Guardian has no shareholders and no billionaire owner. Just the determination and passion to deliver high-impact global reporting, always free from commercial or political influence. Reporting like this is vital for democracy, for fairness and to demand better from the powerful.
And we provide all this for free, for everyone to read. We do this because we believe in information equality. Greater numbers of people can keep track of the global events shaping our world, understand their impact on people and communities, and become inspired to take meaningful action. Millions can benefit from open access to quality, truthful news, regardless of their ability to pay for it.
If there were ever a time to join us, it is now. Every contribution, however big or small, powers our journalism and sustains our future. Support the Guardian from as little as $1 – it only takes a minute. If you can, please consider supporting us with a regular amount each month. Thank you.
--   Sent from my Linux system.