https://egyptindependent.com/sound-and-light-shows-across-egypt-suspended-over-coronavirus-fears/
Sound and Light shows across Egypt suspended over coronavirus fears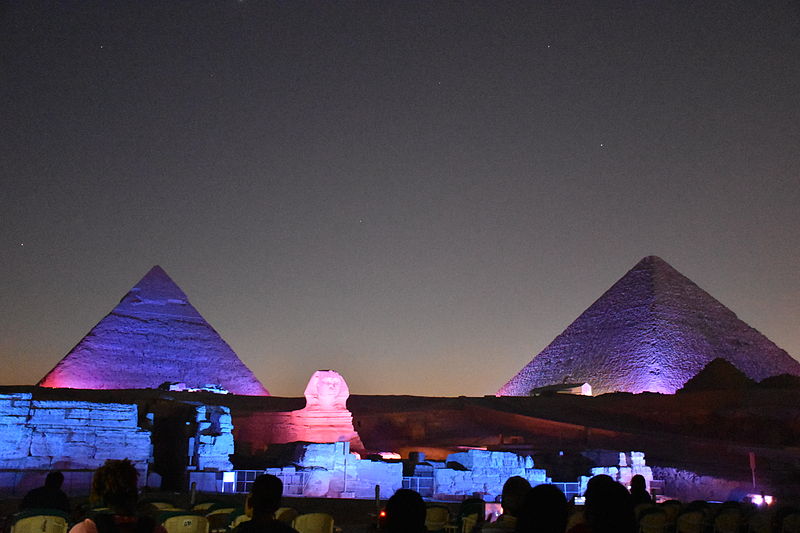 Egypt's Sound and Light Show Company has moved to suspend shows at ancient sites popular with tourists across the country starting Friday, March 20 and lasting until Tuesday, March 31, as part of efforts to contain the spread of coronavirus (COVID-19).
The suspension includes shows at the Giza Pyramids, Karnak Temple, Edfu, Philae Temple, and Abu Simbel Temple.
The events are popular with tourists, allowing them to enjoy a light and sound show as they listen to narrators recount the ancient stories behind Egypt's famous monuments and temples.
The decision to suspend the shows came as part of measures issued previously by Prime Minster Mostafa Madbouly to confront the spread of  the coronavirus outbreak, the company said.
Madbouly announced on Thursday that all restaurants, cafes, cafeterias, casinos, nightclubs, bars, malls, shops and mobile food carts nationwide would close from 7:00 pm until 6:00 am each day through March 31.
Delivery services, as well as stores selling essential foodstuffs or medicines like groceries, pharmacies and supermarkets, are exempted from the decree.
Egypt has also moved to ban large gatherings and close schools and universities across the country for two weeks, in addition to suspending flights between Thursday, March 19 through March 31.
Egypt announced on Wednesday evening 14 new cases of coronavirus, raising the total at the time to 210.
However, the next day, the Healthy Ministry confirmed an additional 46 cases of the virus — four foreigners having travelled into Egypt from abroad and 42 Egyptians.
Total coronavirus cases confirmed in Egypt stand at 256.
The Health Ministry also confirmed one additional death from the virus on Thursday — a 68-year-old Egyptian national from Giza Governorate who passed away at an isolation hospital.
Seven people have died from COVID-19 in Egypt.
--   Sent from my Linux system.