https://www.independent.co.uk/news/world/americas/hobby-lobby-steve-green-antiques-iraq-egypt-museum-of-the-bible-washington-us-history-a9431086.html
Hobby Lobby president Steve Green to give back 11,500 antiques to Iraq and Egypt governments
Benefactor Steve Green says prior resulting criticism of bible museum 'justified'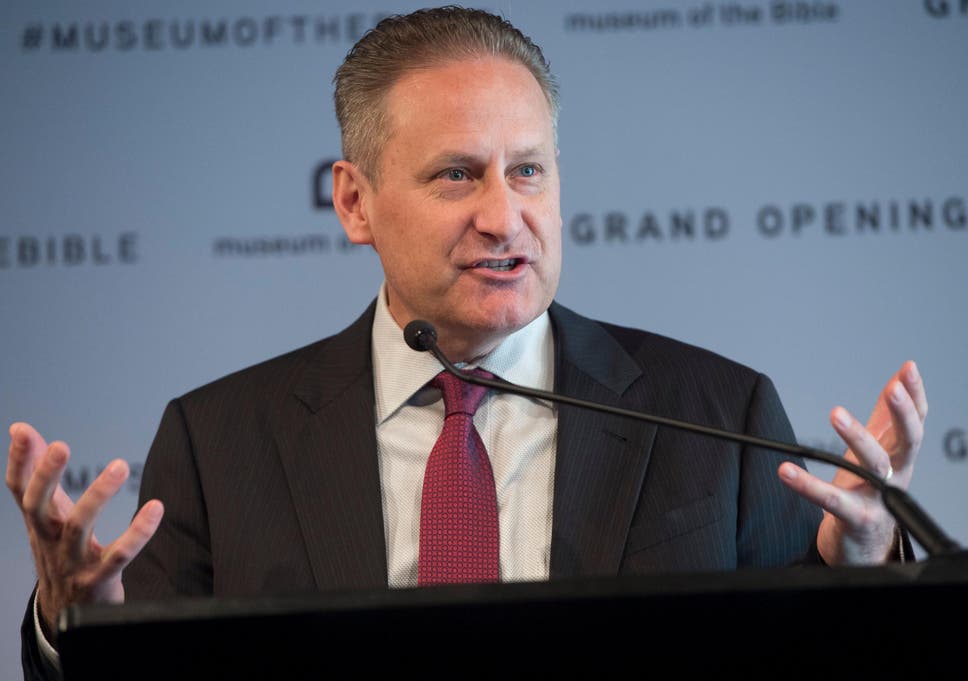 Hobby Lobby's president Steve Green has said he is repatriating 11,500 antiquities to the Iraqi and Egyptian governments after amassing the pieces without verifying their ownership histories.
 According to a report by The Washington Post. the millionaire said he was conceding to criticism of his accumulation of artefacts, and that he was coordinating the return of around 5,000 ancient papyrus fragments and 6,500 ancient clay objects which don't have legitimate historical sourcing.
Artefacts which don't have confirmed provenance and paperwork are troubling because this means they could have been stolen.
"One area where I fell short was not appreciating the importance of the provenance of the items I purchased," Mr Green told the Post.
Mr Green said that when he started collecting biblical-era antiquities in 2009 he "knew little about the world of collecting".

The benefactor said that resulting criticism for his Museum of the Bible, of which he is a founder and chairman of the board, was "justified".
"The criticism of the museum resulting from my mistakes was justified," he said.
Before the museum even opened in 2017 it was surrounded in controversy as antiquities scholars and US Customs agents fielded curators about Mr Green's procurement of artefacts.
The controversy was sparked in July 2017 when Hobby Craft paid $3 million to settle a US government lawsuit alleging that the crafts company had smuggled 3,800 Iraqi antiquities into the country.

Last year, the benefactor and the museum and faced more scrutiny when it returned 13 ancient fragments of allegedly stolen biblical passages that were bought by his team.
The museum chairman told the Post that the rest of the ancient and pre-modern materials in his collection have now been researched to be sure they contain the necessary records, and research of the provenance of everything else is underway.
Only one of the pieces being repatriated was exhibited at Museum of The Bible, the museum said.
In terms of future acquisitions, Mr Green assured the paper that he and the museum have implemented strict procurement strict protocols to ensure any new pieces have legitimate ownership histories.
--   Sent from my Linux system.